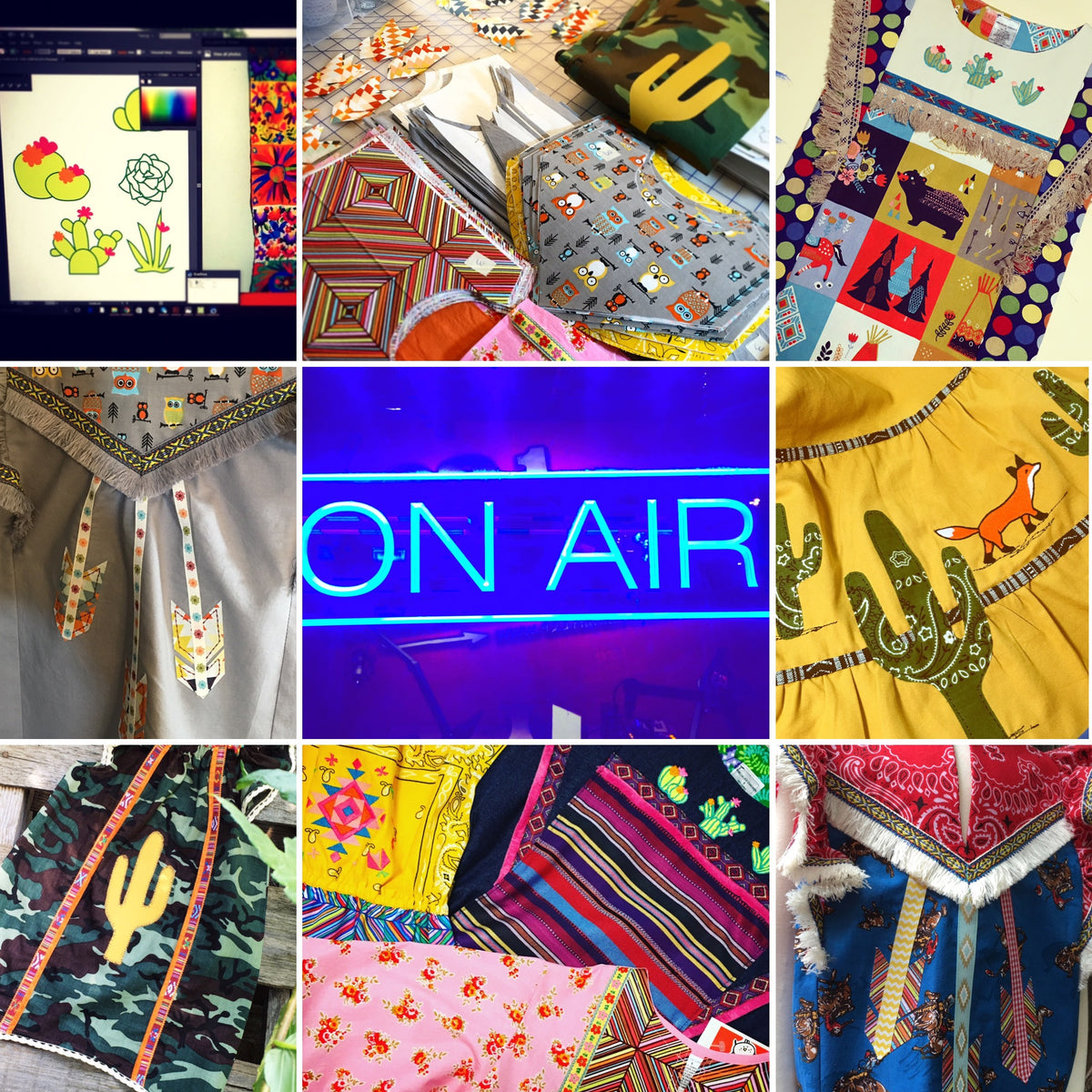 We're all about cactus, arrows, and the Southwest for fall 2016.
In the line, you will find nods to traditional embroidery, fringe, more fringe, and fringe again as well as tons of beautiful ribbon.
Our colors are deep, rich brights which includes various pinks, rust, mahogany, purple, gold, dark denim blue, and smoky greys.  Yum!
To see sneak peeks and candid shots of what's poppin' check out our Instagram and Facebook feeds.
We're always happy to read your responses.
XO,
-F.C.